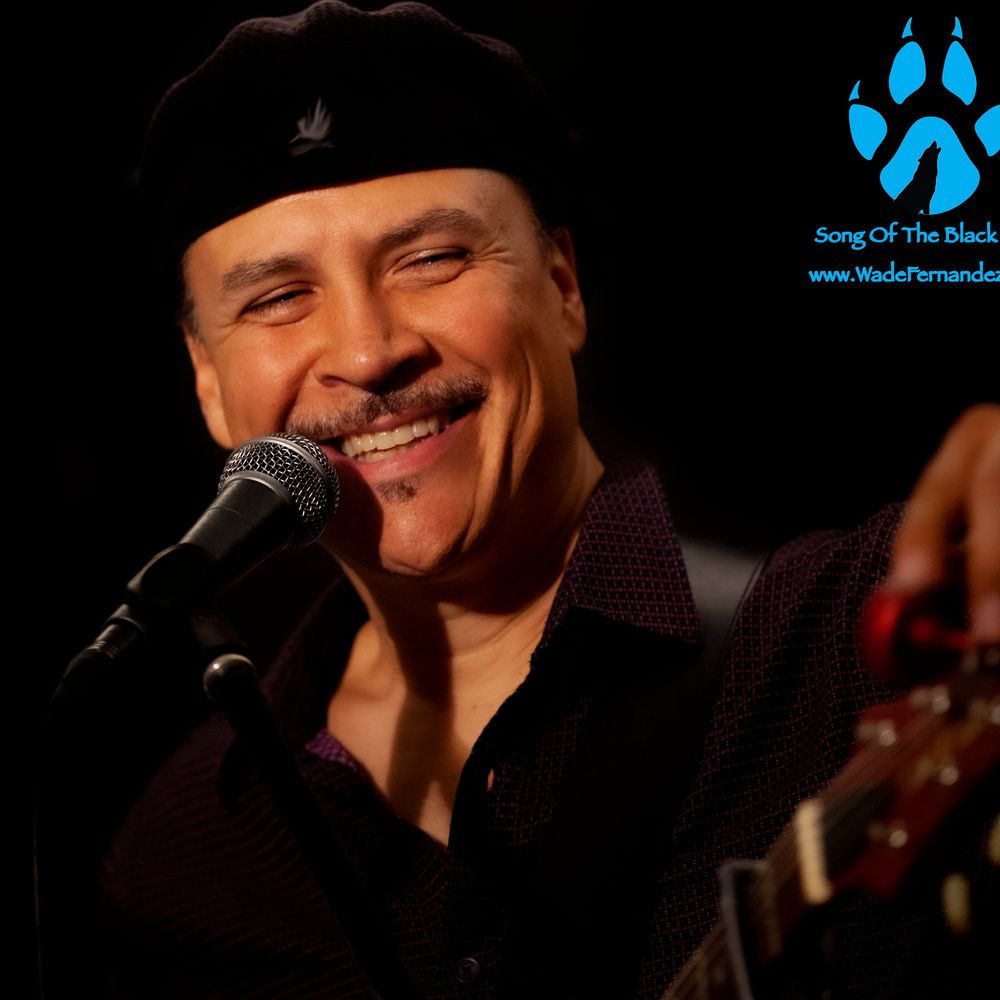 International award winning touring artist and educator firmly grounded to the heart and soul.
Wade Fernandez / Walks With The Black Wolf
From Woodstock 94 to the Kennedy Center to well over 60 international tours, Wade continues to deliver.  Beginning his solo career opening and then performing with Jackson Browne and the Indigo Girls, Mr Fernandez now has numerous international award winning recordings.